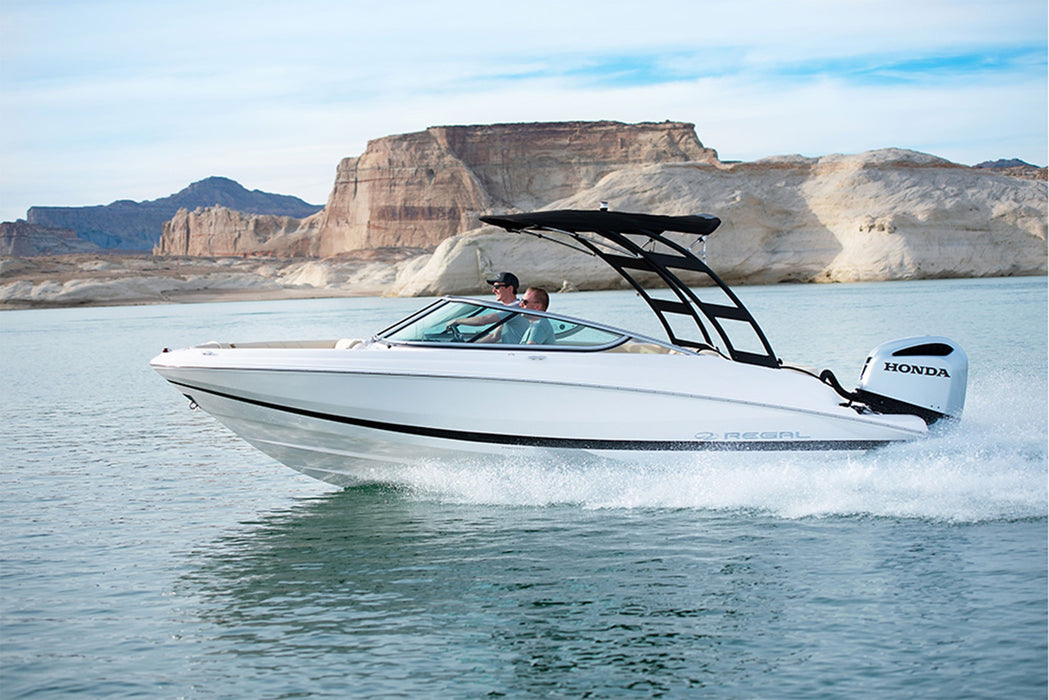 21-ft Powerboat Rental Powell onsite
21-ft Powerboat Rental Onsite Lake Powell - Wahweap
seat, 10, 200 hp outboard motor with tower for wakeboarding and skiing
**Rates shown are for June - August.  Discounted rates during Spring & Fall Months**
May 1 - June 4       $499.00
June 5 - August      $600.00
August - October   $499.00
Length 19 ft.
Fuel Capacity:
Seating: 10
Trailer:
Engine: 200 hp Outboard
Does not have wake enhancement features
This boat is an all around boat seats 10 offering 200 hp outboard moter good for running around and cruising the Lake & fishing. The Regal has a tower for pulling wakeboarders, skiiers or pull tubes. Basic boat for those are looking for something easy and simple to use and has a bimini top for protection from the sun.