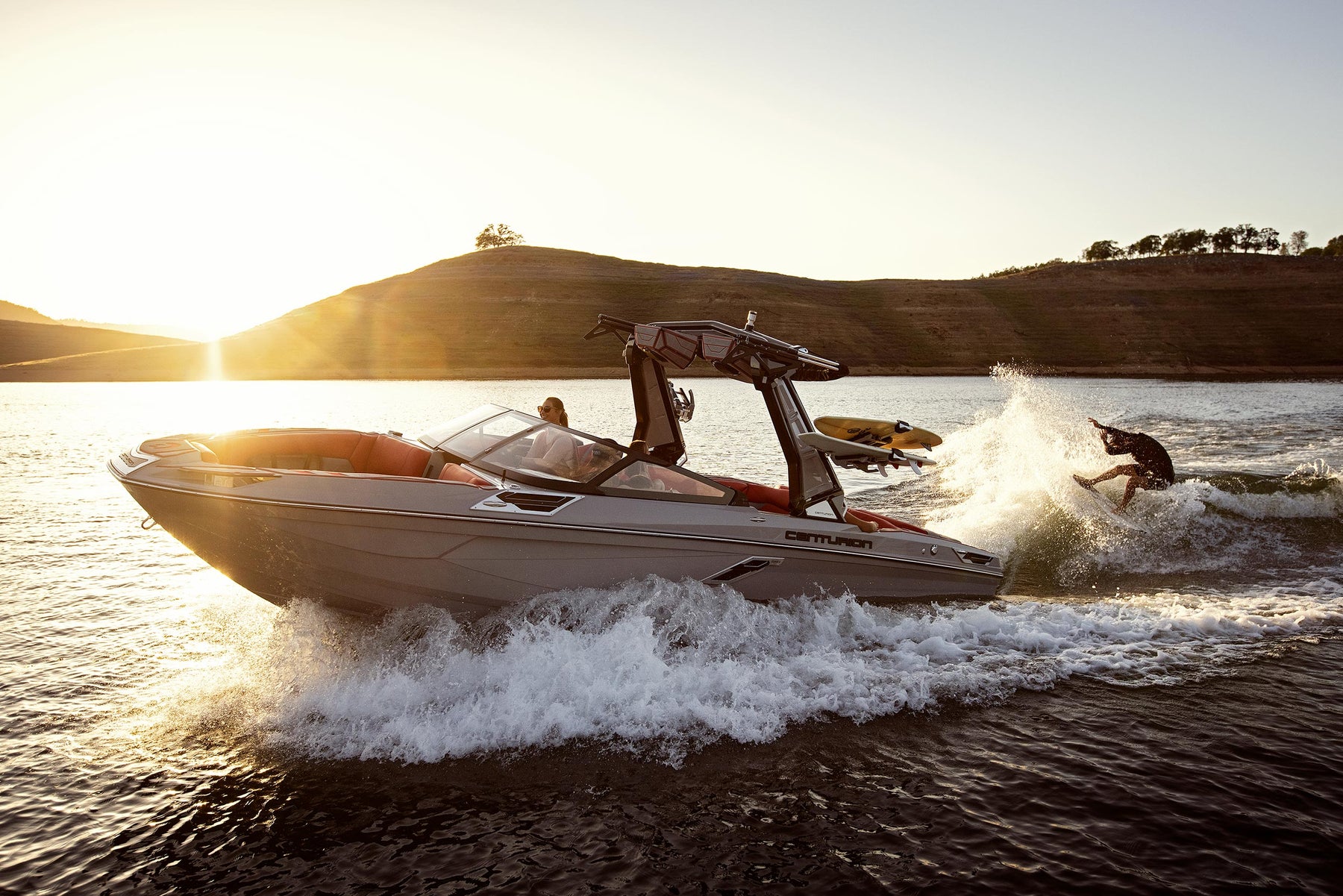 Covering Lakes in Utah, Arizona, Nevada Idaho
Covering lakes in Utah, Idaho, Arizona, Nevada, Wyoming: TK Watersports offers wakeboarding boat rentals / water ski boat rentals and full service VIP rentals or water sports charters, jet ski rental, waverunner rental, and water sports equipment and water toy rentals. TK Watersports covers all lakes and reservoirs in Utah, Arizona, Idaho, Nevada with extended service to Wyoming and California that will allow motorized boats or water sports activities. We offer water sports lesson and instruction for wakeboarding, water skiing, wake surfing, kneeboard, or wake skating on Utah Lakes
UTAH LAKE (UTAH)
This lake is in our back yard so naturally we can be found there often. Utah Lake is located in Utah County in Provo/Orem Utah Valley area. It is the largest fresh water lake in Utah, offering all kinds of outdoor recreation including boating, fishing, camping, and more. Although the water looks brown because of how shallow the water is, this is one of the cleanest lakes in Utah. Catch TK Watersports with one of there boats almost anytime in the summer hitting the smooth water of Utah Lake. More infomation on Utah Lake ...
LAKE POWELL (UTAH, ARIZONA)
Lake Powell, one of the countries premier watersports vacation spots. The second largest reservoir in North America, is 186 miles/299 kilometers long and has 1,960 miles/3058 kilometers of shoreline. Hundreds of side canyons, inlets and coves sheltering Indian ruins and natural wonders make Lake Powell a paradise for house boating, photography, and general exploring. Lake Powell offers some of the nation's finest fishing, for striped bass, smallmouth bass, largemouth bass, walleye, catfish, crappie and northern pike. AT TK Watersports rent an RV boat package that includes wakeboard, wake surf instruction and a your combination of water toys. For More information on Lake Powell.... For location specific website see www.goplaylakepowell.com
DEER CREEK RESERVOIR (UTAH)
Deer Creek Reservoir is located just minutes up Provo Canyon and/or just southwest of Heber UT. This reservoir is one of my favorite lakes for a quick early morning wakeboard run then spend the afternoon tubing, wake surfing or just having fun. Deer Creek has two boat launching ramps and modern rest rooms restaurant and a 35-unit campground. Rent one of TK Watersports wakeboard water ski boats and get away for the week end. More infomation on Deer Creek Reservoir ...
SAND HOLLOW RESERVOIR (UTAH)
Sand Hollow looks a lot like Lake Powell with the blue water and a red rock backdrop and is only 20 minute drive away from Saint George. Quail lake is only a small drive from Sand Hollow. Mesquite Nevada is only 45 minutes away and Las Vegas and is only two and a half hour drive close to Lake Mead. Let TK Watersports be your connection to your Watersports dream vacation in southern Utah. Rent a wakeboarding boat or reserve your water ski charter. For More information on Sand Hollow Southern Utah....
LAKE MEAD (NEVADA, ARIZONA)
An easy 35 mile drive from Las Vegas, Lake Mead is the largest man-made lake in the U.S. with more than 157,000 acres of pure blue surface. Lake Mead was created when the Hoover Dam staunched the Colorado River. Boating is the thing to do around Lake Mead; there's plenty of fishing, sailing, scuba diving, and water-skiing to keep the whole family happily entertained. The water is calm and the spectacular scenery to explore makes this a boater's paradise. With 550 miles of shoreline, it's always possible for you and your boat to find a nice secluded spot. Try one Our Watersports boat Charters with top drivers and instructors and learn how to Wakeboard, Water ski or Wake Surf and catch an endless wave behind one of our Centurion, Malibu or Mastercraft boats. TK Watersports is not an onsite facility, We do not conduct business in the State Park.
BEAR LAKE (UTAH)
Boating is a popular activity at Bear Lake. The lake is 20 miles long and 8 miles wide, providing space for many different types of watercraft. There is plenty of sandy beach to play on and the lake is big enough not to be to crowded. Bear Lake is often called the Caribbean of the Rockies for its intense turquoise-blue water. As visitors catch their first glimpse of the lake, they marvel at its color and wonder what makes the lake so blue. The unique color is due to the reflection of the limestone deposits suspended in the lake. Garden City is famous for the Raspberry Days celebration and there fantastic Raspberry Shakes. This is a great place to plan your family renion let TK Watersports bring the toys and the staff to insure your group has the time of there life. You have the fun we do the work. For More information on Bear Lake...
LAKE HAVASU (CALIFORNIA, ARIZONA)
Lake Havasu internationally known as the "Personal Watercraft Capital of the World," Lake Havasu offers virtually every form of water-related activity.. This spot is truly a watersport haven located near the famous London Bridge of Lake Havasu City.The park offers 3 boat ramps, 47 campsites Let us help your plan your vacation to Lake Havasu. For More information on Lake Havasul....
 YUBA RESERVOIR (UTAH)
Yuba reservoir has warm water and sandy beaches. You can stay in a developed campground or stay on one of the beaches or even go more primitive and try a boat in campground. Yuba Lake is 25 Miles south of Nephi just off interstate making it a quick weekend get away form Utah Valley. Try one of TK Watersports fun Charters for your family Reunion, group of friends or business, we supply the boats. For More information on Yuba....
JORDANELLE RESERVOIR (UTAH)
Jordanelle Reservoir is located in a picturesque mountain setting between Park City and Heber city on US 40 (exit 8) The park offers an array of recreation opportunities near the Wasatch Front. Camping, boating, swimming, fishing, and hiking are some of the activities to do at this very popular park. Take advantage of one of TK Watersports RV boat combination packages and stay lakeside and catch the wave wake surfing or ripped up it up wakeboarding and enjoy a nice restaurant in the evening at in Park City. For More information on Jordanelle Reservoir....
LAKE TAHOE (NEVADA, CALIFORNIA)
Lake Tahoe is a truly wonderful natural phenomenon. Surrounded by mountains, the present day lake sits in a valley at an elevation of 6,229 feet. It is the highest lake of its size in the United States. It is the third deepest lake in North America and the tenth deepest lake in the world. Lake Tahoe is 22 miles in length and 12 miles in width and covers a surface area of 191 square miles. The consistently beautiful shoreline is 71 miles, with the California shoreline being 42 miles and the Nevada shoreline being 29 miles. This breathtakingly blue lake is so clear that in some places objects can be seen to depths of 75 feet!
LAKE MOHAVE (NEVADA, ARIZONA)
Lake Mohave is near Laughlin Nevada and Bullhead City, AZ 67 miles down stream from Hoover Dam. The lake is comparatively narrow, not more than 4 miles across at its widest point Lake. Mohave's 237 miles of shoreline can be enjoyed year round as the days are almost always sunny. The terrain surrounding the lake varies from sheer cliffs of multicolored rocks to sandy beaches and secluded coves. This lake is known for its water sports, swimming, skiing, scuba diving, boating and fishing - There are hundreds of beaches that can only be accessed by boat. In the summer, boaters seek out their own private beach site for a base camp from which they then swim, water ski and relax. The water eventually flows into Lake Havasu.For More information on Mohave....
STRAWBERRY RESERVOIR (UTAH)
Strawberry is located in Wasatch County, 65 miles east of Utah's heavily populated Wasatch Front. Its elevation is approximately 7,602 feet. There are four developed marinas with paved boat ramps at the reservoir: The Strawberry Bay and Soldier Creek Recreation Complexes are full service developments that contain campground loops, sanitary dump stations, day use areas, group pavilions and marina stores. ). In addition, the Strawberry Bay Recreation area contains a restaurant and a full service lodge. strawberry Reservoir is Utah's premier trout fishery. It offers consistently good action for large rainbow and cutthroat trout and kokanee salmon. Rainbows and cutts up to 24 inches are caught regularly, and larger fish show up occasionally. This is a popular site for RV camping & fishing.
SCOFIELD RESERVOIR (UTAH)
ROCKPORT RESERVOIR (UTAH)
WILLARD BAY (UTAH)
EAST CAYON RESERVOIR (UTAH)
FLAMING GORGE (UTAH)
PINEVIEW RESERVOIR (UTAH)
ECHO RESERVOIR (UTAH)
QUAIL CREEK RESERVOIR (UTAH)
RED FLEET RESERVOIR (UTAH)
STARVATION RESERVOIR (UTAH)
PALISADE RESERVOIR (UTAH)
HYRUM RESERVOIR (UTAH)
STENAKER RESERVOIR (UTAH)
GUNLOCK RESERVOIR (UTAH)
MILLSITE RESERVOIR (UTAH)
OTTER CREEK (UTAH)
Personal Watercraft Wake addtions, and fish Pro 170