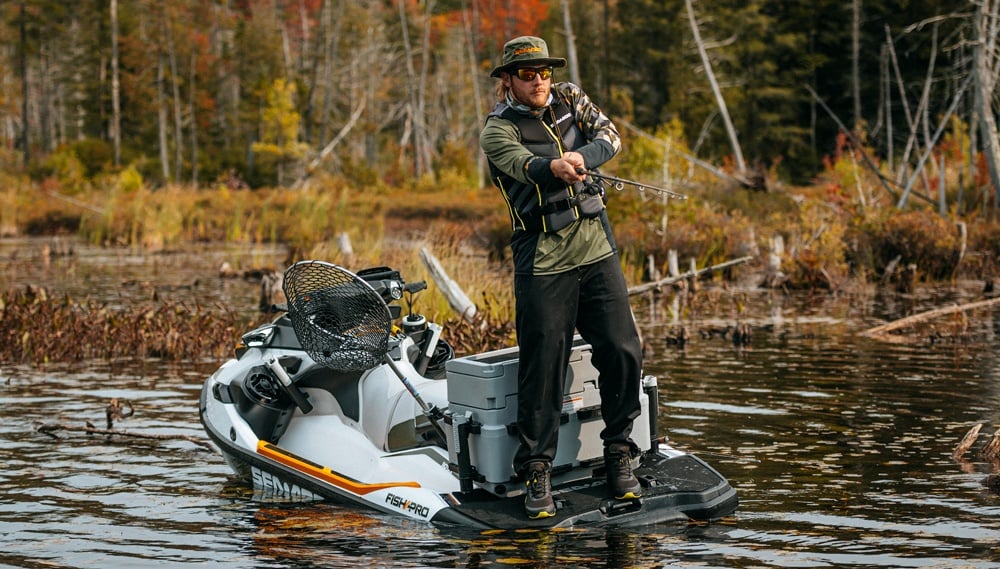 Sea Doo Wake Fish Pro 170 Rental
Sea Doo Fish Pro 170
Fish pro has options for pulling features, stereo, pylon and Cruise 
This Sea Doo is the Fish Pro Addition targets both the personal Watercraft and the fishing enthusiast. With its Rotax 1630 ACE 230 hp Engine it produces impressive power and torque with great fuel economy. This model is paired with a Sea Doo Wake 170.



130.6
49.2
Trailer" Tandum trailer with large storage box 2 inch ball
Fuel Capacity: 18.5 gal
Seating: 3
Trailer:
Engine: 1630 cc 170 hp 4-stroke
This sea doo is a personal water craft that can be used for family fun and watersports or can be geared up to be fishing vessel. This rental has plenty of get up and go or all the features for the more serious fisherman.