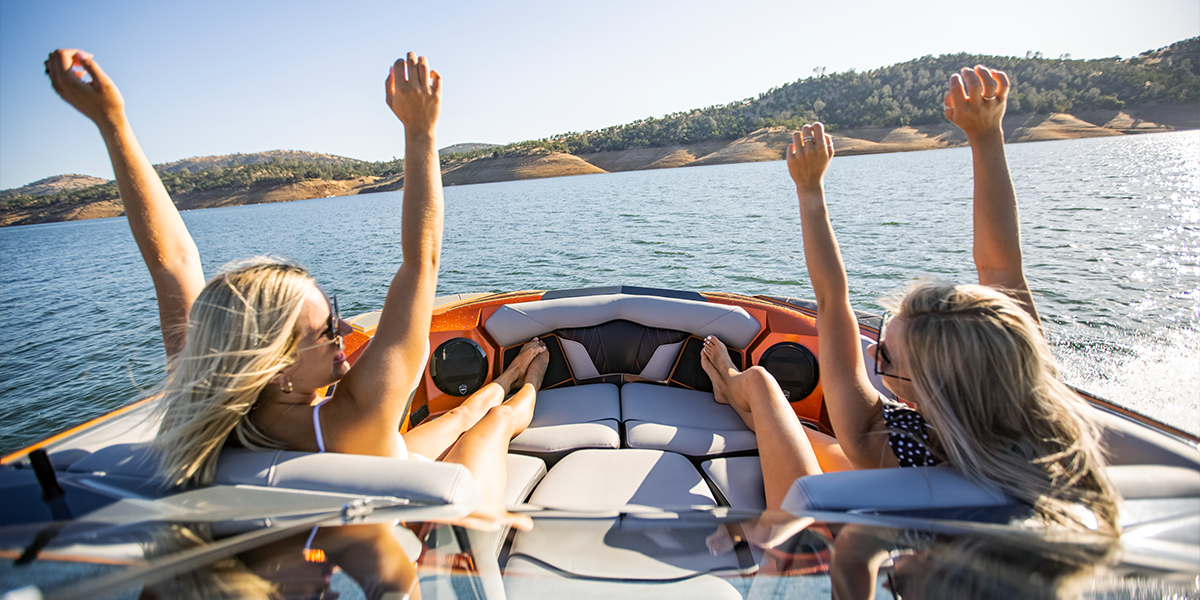 Salt Lake City Boat Rentals In Utah
Competition Tow Boats / Wakeboard boats / Water Ski Boats / Power Boat / Waverunners / Lessons Full service water sports boat charters boat rental watercraft craft rental service located in  Salt Lake City and Utah County servicing lakes in Utah. TK Water Sports Introduces full service water sports VIP rental charters, or regular boat rentals with free launch and retreive at Utah Lake included with rental of one of our competition wakeboarding boat, or water ski boat. Need water sports or boating equipment we got it. Ask about our pull tubes and water trampoline, wet suits, wakeboards, kneeboards, wakesurf boards,life vests and more. 
Wakeboard Lessons, Water Ski Lessons, Wake Surf lessons, come join us we can help you get you up for the first time or help you get to the next level. Nothing moves you forward like time on the water wakeboarding, Wake Surfing, Wake Skating, Water Skiing or Kneeboarding. 
VIP Boat Rentals or Water Sports Charter let one of our professional drivers/Instructors handle all the work. Avoid the stress and liability of caring for this expensive boat and spend more time enjoying yourself. Our drivers are all very knowledgeable and easy to work with. Certified in Wilderness First Responder and CPR first aid. Have a great day on the lake with friends, family and or business and leave when its all over and leave the boat and equipment clean up to us. Let our drivers/Instructors help you get to the next level. Choose your actives. 
For those who may be unsure of operating their own vessel or just want to enjoy a day of water sports without the hassles of operating the boat, this may be the package for you. Available for half day rentals or full day. All the toys included along with instructor, driver. Great for large or small groups. Half days available at Utah Lake, Deer Creek or Jordanelle.
Boating & Watersports Salt Lake City Utah
The water is the place to be! Nothing beats skiing calm water against the back drop of the Wasatch Mountains at Utah Lake, Deer Creek or Jordanelle Conditions are also perfect for wakeboard enthusiasts. Stay in Salt Lake City and hit all the surrounding lakes, water skiing, wakeboarding, wakesurfing tubing knee boarding with one of our power boat rentals or VIP watersports charters.

Salt Lake City is Utah's capital and gateway to the state's renowned ski resorts, scenic national parks and recreational areas. Salt Lake is a well-known ski destination, having hosted the 2002 Olympic Winter Games. Skiers continue to flock here to enjoy world-class facilities and the "greatest snow on earth." Historic Mormon Temple Square is a popular tourist attraction and the city also offers lively entertainment and nightlife. Top things to see and do: Historic Temple Square, Skiing and Snowboarding, Historic Sites, Great Salt Lake, Genealogy Family History Center, Utah Jazz Basketball, Bonneville Salt Flats, Theatre, Kennecott Copper Mine, Miller Motor Sports ParK, Lagoon and of Course water play on the Lakes of Utah with TK Watersports. 
Play on the Lakes of Utah
Utah Lake (Utah), Deer Creek (Utah), Jordanelle (Utah), Yuba Lake (Utah), Willard bay (Utah), Lake Powell (Utah) East Canyon Reservoir (Utah), Strawberry (Utah), Pine View Reservoir (Utah) Scofield Resevoir (Utah) Rockport Reservoir (Utah) Flaming Gorge (Utah) Sand Hollow Reservoir (Utah) Starvation Reservoir (Utah) Palisade Reservoir (Utah) Stenaker Reservoir (Utah) Gunlock Reservoir (Utah) Millsite Reservoir (Utah) Otter Creek (Utah)
Personal Watercraft Wake addtions, and fish Pro 170