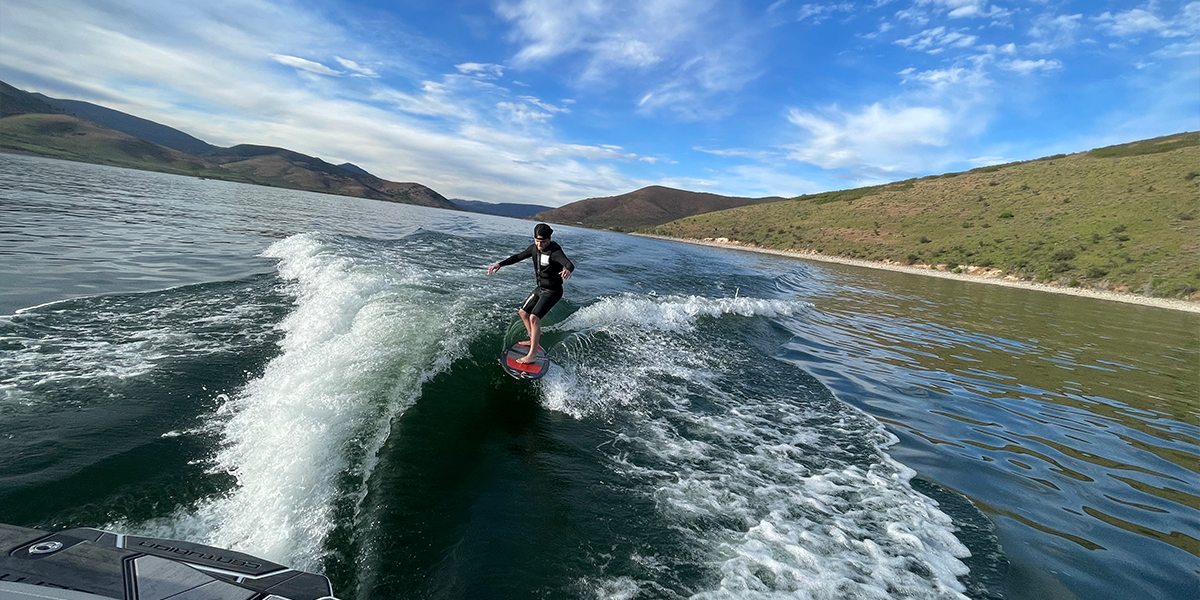 Deer Creek Reservoir | Heber Valley
Wakesurf / Wakeboard boats / Water Ski Boats / Power Boat / Waverunners  TK Water Sports Introduces full service water sports VIP rental charters, or regular boat rentals with free boating instruction for launch and retreive included with rental of one of our competition wakeboarding boat, or water ski boat. Need water sports or boating equipment we got it. Ask about our pull tubes and water trampoline, wet suits, wakeboards, kneeboards, wakesurf boards,life vests and more. Delivery for utah boat rentals including Launch and Retreive service available for Deer Creek Reservoir.

Deer Creek Reservoir is one of the TK Watersports most frequented lakes it asitting almost in our back yard. It is a quick 20 minute drive from Utah Valley.

Don't have a boat??? Don't need one

 

come join us at Lake Powell. Take advantage of our water sports charter packages for the summer.Deer Creek is a great place for a quick get away from Utah County or Salt Lake City. TK Watersports can outfit you and your group for the ultimate watersports vacation. Rent an RV, Travel Trailer, or motor home add a boat, wave runner and water toys and recive a discount on one of our popular combination packages.

VIP Boat Rental/Charter Packages

For those who may be unsure of operating their own vessel or just want to enjoy a day of water sports without the hassles of operating the boat, this may be the package for you. Available for half day rentals or full day. All the toys included along with instructor, driver. Great for large or small groups. Half days available at Utah Lake, Deer Creek or Jordanelle.

Deer Creek Reservoir is one of TK Watersports premier locations for wakeboard, water ski, wake surf, water sports lessons & instruction. Our clients can pop out on the lake for only hours, half day, or full day outings. Because of the convient location we can offer free launch and retrieval of all rental boats or VIP rentals and charters.

Deer Creek Reservoir is located just minutes up Provo Canyon and/or just southwest of Heber UT. The reservoir lies in the southwest corner of beautiful Heber Valley provides some of Utah's finest year-round fishing Facilities include a concrete boat launching ramp, 35-unit campground with modern rest rooms and showers, two group-use areas, sewage disposal and fish cleaning stations For those who love Skiing and wakeboarding early morning or early evening are your best bets for good water. Deer Creek is infamous for its afternoon winds; you could almost set a clock to them. They usually start around one and last through about four. This is a great time to break out those tubes, water wienies, and jet ski's, TK Watersports can set you up in a RV boat combo package that can include the water toys need for that perfect weekend at Deer creek. 

Deer Creek is a mountain lake so spring can be a little nippy in the water but summer time is warm and the back drop is beautiful.
Personal Watercraft Wake addtions, and fish Pro 170