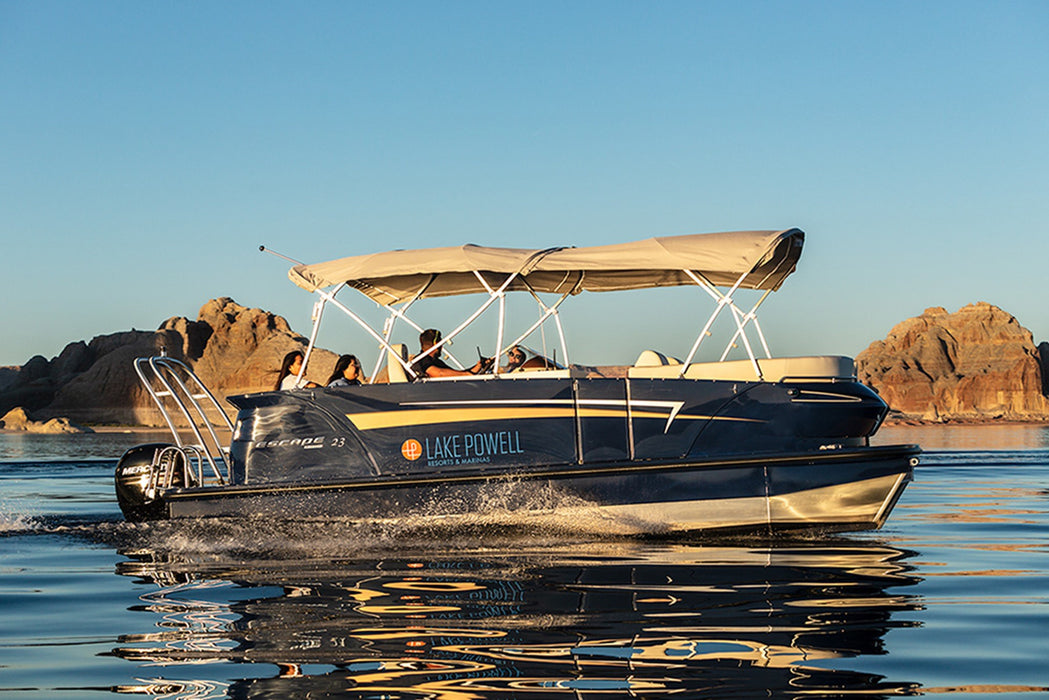 Powell: 23-ft Pontoon boat rental onsite Lake Powell
23-ft Pontoon Boat Rental Onsite Lake Powell - Wahweap & Bullfrog
Seats 12, 150 hp outboard motor. Can pull tubes, wakeboarders, Kneeboarders.

March 1st - April 30th  &  November - December     $399.00
May 1st - June 4th  &  August 20th - October 31st    $499.00
June 5th- August 30th     $650.00
 *on the reservation request calander below adjust rate based on seasonal base rate*
Length 23 ft.
Fuel Capacity:
Seating: 12 People
Trailer: Onsite on the water
Engine: 150 hp Outboard Motor
Party Barge play station for Lake Powell
This is the perfect party barge for Lake Powell, can take large group . Enough room for family and friends. Can pull wakeboarders Knee boarders and tubers.