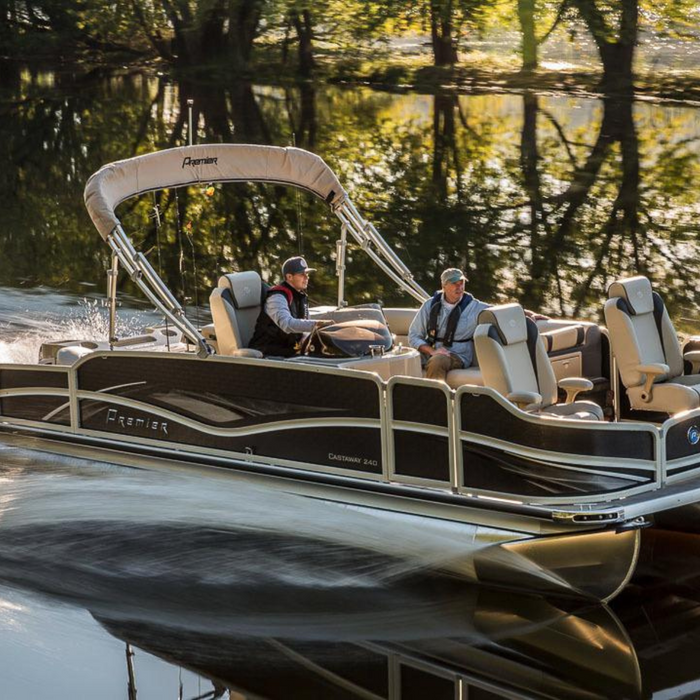 Cast A Way Pontoon Boat
Preimier Cast A Way Fishing Pontoon
The Cast A Way pontoon is a  fishermans dream with Seating for 18 it is the ultimate fishing party barge. Wth pleanty of rooom for passengers and multiple fisherman this boat is perfect for a group, family reunion or just a group of good ole boys out fishing. 
Length 24'6"
Beam 8'7"
N/A
Fuel Capacity: 30 gal
Seating: 18
Trailer: Very long tandum trailer with 2" ball
Engine: 200 Evenrude Outboard motor
Boat Weight 2749
This boat is the perfect party barge equipped fishing specific features rod holder live wells and fish finder. This boat is powered with an evenrude 200 hp ourboard motor and has a suround pulling bar for pulling tubes and skiiers. This boat is perfect water stationsfor large groups that want to play in the water and still go fishing when they are all done.