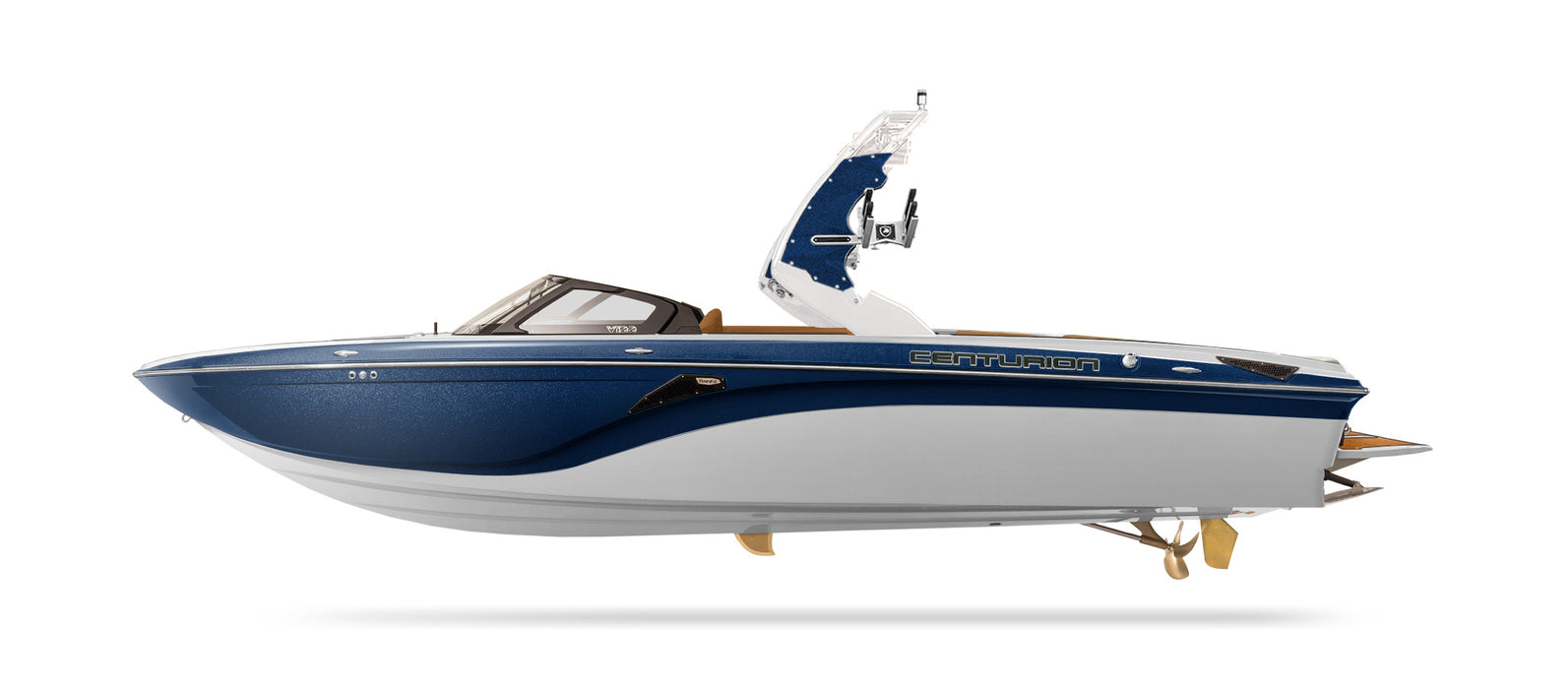 Centurion Vi24
Centurion Vi24 rental
The Vi24 is world class wakeboard surf boat. If you are looking for a wakeboard boat that is good at surfing, sking and wakaboarding this boat is for you. The Vi24 has a little sleeker disign but has a large cock pit that can handle a large group of riders.
Length 24'
Beam 102"
Draft 3'0"
Fuel Capacity: 63 gal
Seating: 14-15
Trailer: Tandum trailer with a 2 5/16 Hitch
Engine: PCM V-drive 450 hp
Ballast 4800 lbs
The Centurion Vi 24 Produces long powerful surf waves and is equipped with the Opti-V Hull helps with producing wave and takes rough water well. Ramfil ballast and plug-n-play allowing for over 5,800 lbs of ballast depending on the boat. To shape the wave to be perfect for each rider you will have a StingerPlate and Quicksurf Pro Plates.

This boat is a little sleeker than many of the current Centurion boats drawing on the look of yesteryear. This boat makes a good all around boat for watersports for the whole family weather you surfing, wakebaording or skiing this boat helps you create those memerable days on the water.