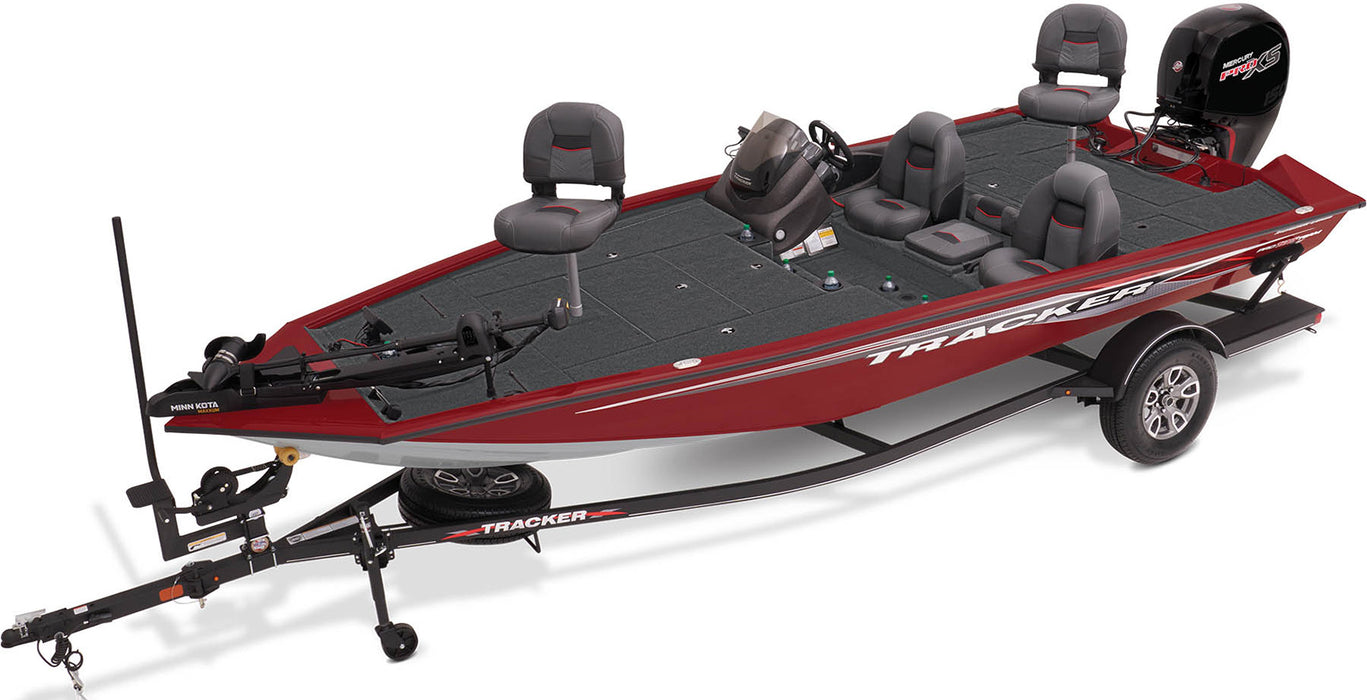 Tracker Pro Team TXW 195 Tournament Ready Fishing boat rental
Tracker Pro Team TXW 195 Ready for the serious fisherman

The Tracker Pro Team TXW 195 is tournement ready and designed with the top level fisherman in mind. We have recieve requests over and over for TK Watersports to offer a nice fishing boat option as a rental. It is now here and we are excited about this option that we now have avaiable. This boat has lots of storage for rods and tackle with Ultrex trolling moter and hummingbird fish finders.
19.5
8'2"
Fuel Capacity: 27 gal
Seating: 5
Trailer: Tracker Trailer 2 inch ball - Front Boarding Step
Engine: Murcury 115 HP Pro XS
This boat was designed with the top-level angler in mind with a large deck layout designed for tournament anglers with dual 8 rod boxe located on each side of the bow. This boat is equipped with a Murcury 115 XP Four Stroke Engine top speed around 43 miles per hour.

If you are serious about fishing this is the boat for you.